Bathroom remodels in Tyler, TX & Greater East Texas
Don't just love having your dream bathroom—love getting it.
Meet Stephan. He's the owner. And he's your salesman, contractor, and sole point of contact.
*All of our reviews are 5 stars, making East Texas Bath the most-reviewed, highest-rated bathroom remodeling company in East Texas.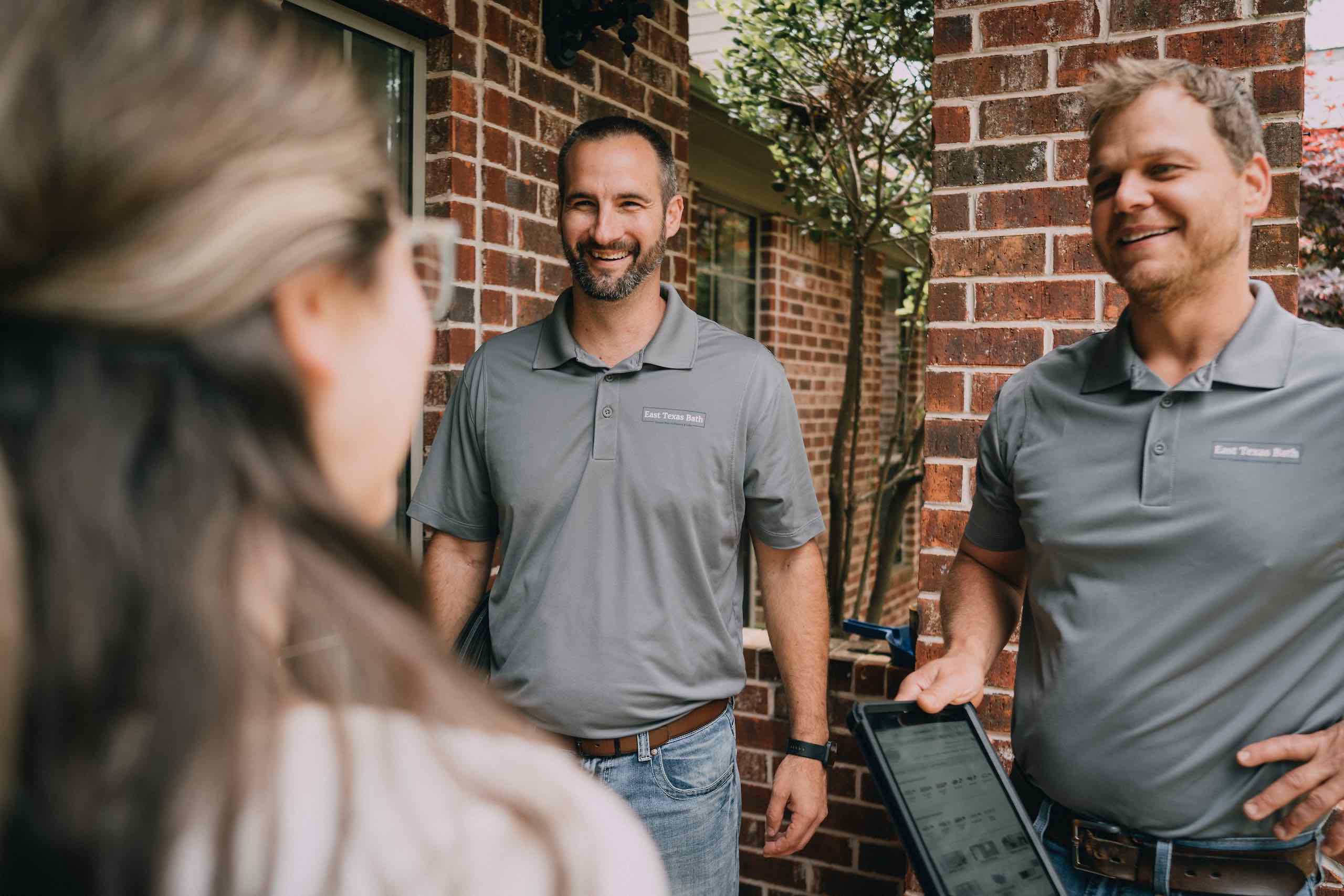 Bath remodels can be a headache. Here's how we'll
make yours a joy

.
With East Texas Bath, you'll have…
A single point of contact for the duration of your project.
Have a question? You won't get put on hold or transferred from one department to the next. Just text or call our owner. And he'll respond in minutes, not days or weeks.
Crystal clear communication.
With big corporations, details are easily lost in the shuffle. But when your salesman is also your contractor, the person who hears what you want is there to ensure you get it.
Experienced people (not just experienced businesses).
Some remodeling companies have been around for decades, but their people may have only been with them for weeks. With us, your salesman/contractor has remodeled 300+ bathrooms.
Your project completed on-time & on-budget.
Our owner handles our in-home evaluations, estimates, and timelines. And after handling 300+ bathroom remodels, surprises do occasionally happen, but foreseeable ones don't.
Your dream bathroom—just like you envisioned it.
No part of your dream bathroom should look "good enough." It should all look perfect. So, in every facet of every remodel (including yours!), our attention to detail is meticulous.
Sound too good to be true? Our Google reviews say otherwise. So, don't wait.
Bathroom remodel
options

?

Check

.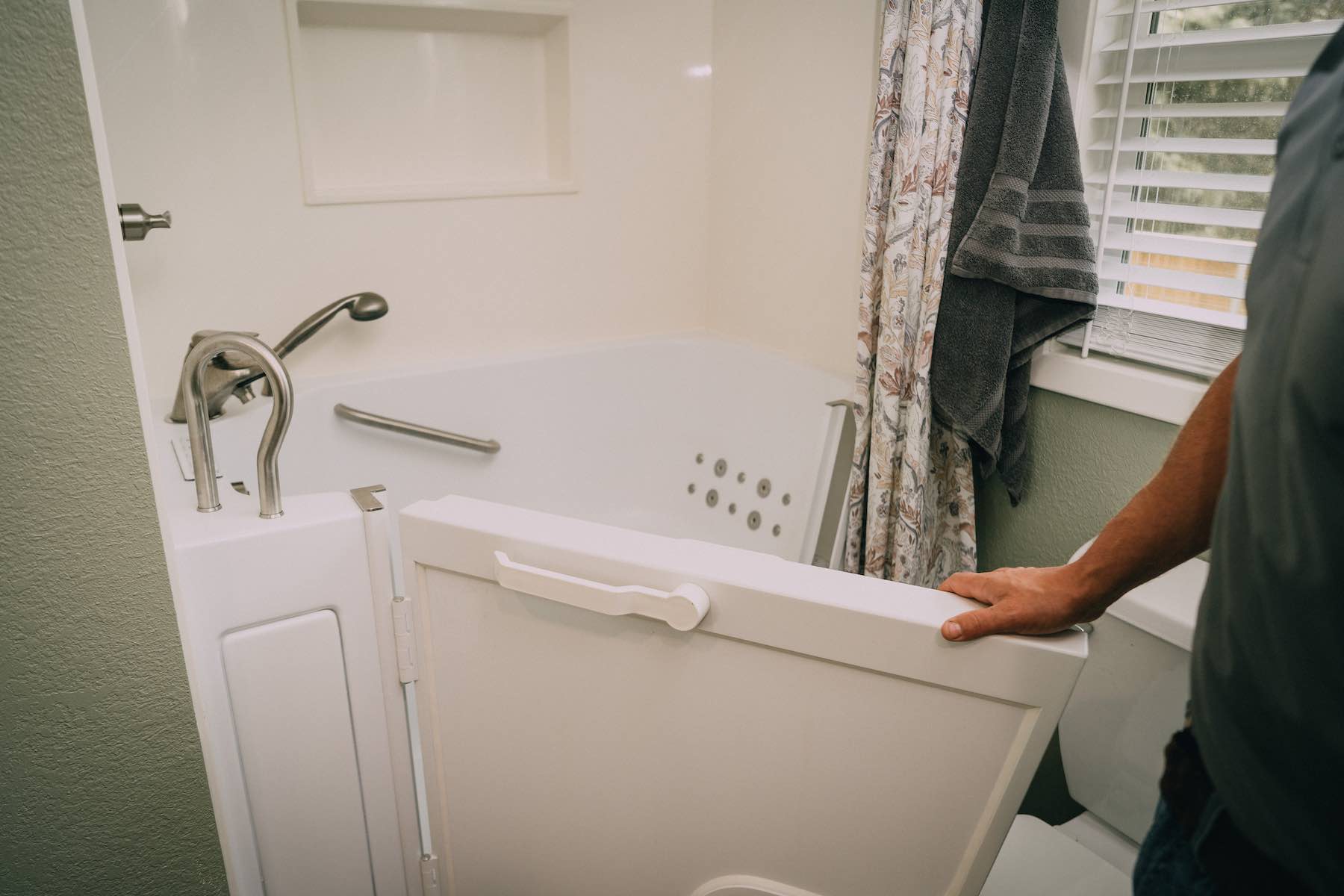 ADA bathroom remodels
Need your house to feel like home again? You'll love your ADA conversion.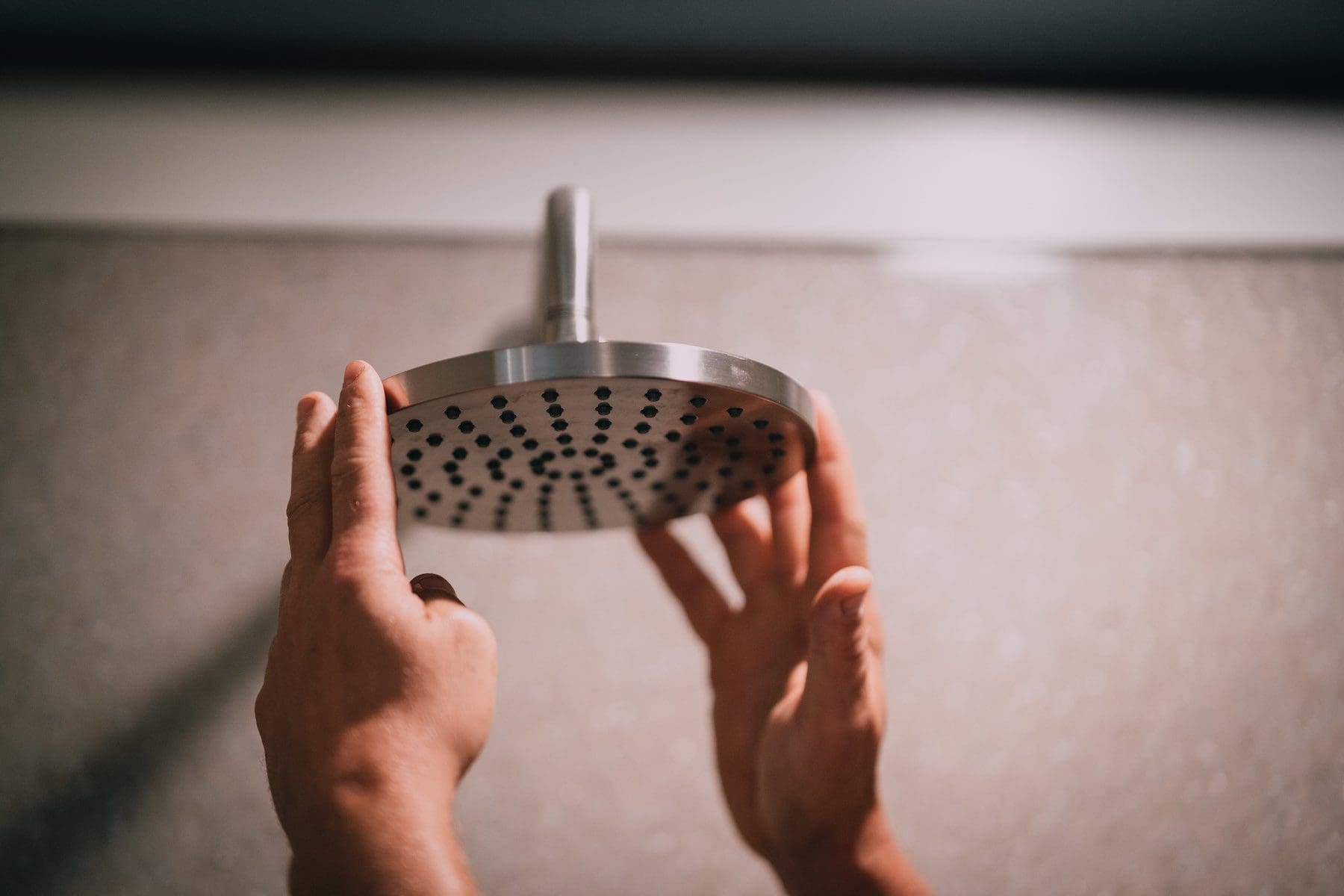 Tub-to-shower conversions
Tired of your tub? Get the only shower install you'll ever need.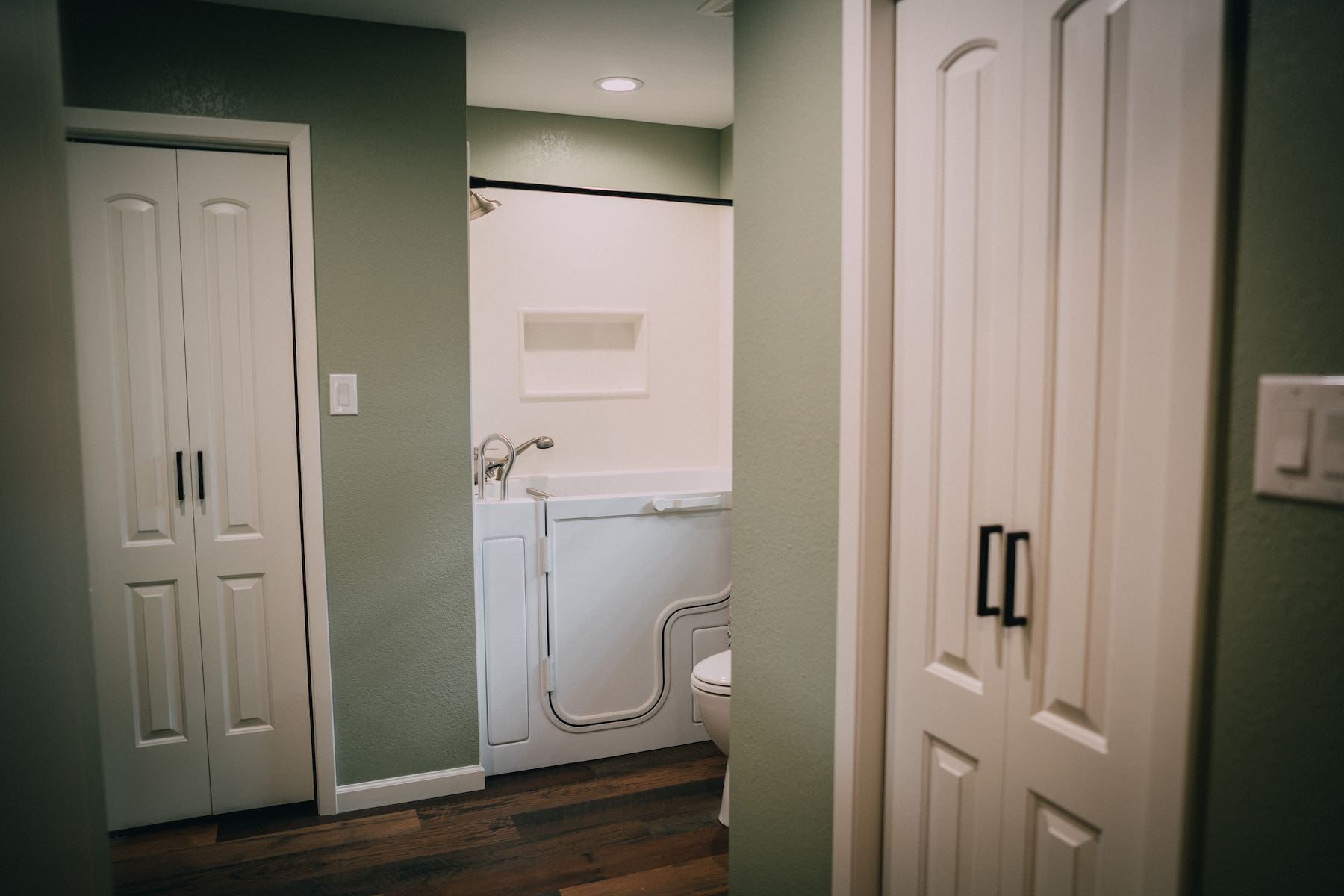 Full bathroom remodels
Ready for a whole new look & feel? Get the bathroom you want.
"Stephan is the type you pray for – honest, punctual, hardworking, and a man of integrity."
Enjoy your dream bathroom—and the folks who built it.
Your bathroom
remodel crew

.
Whether a tub-to-shower conversion or a full bathroom remodel, you'll see the same faces every day until the job is done.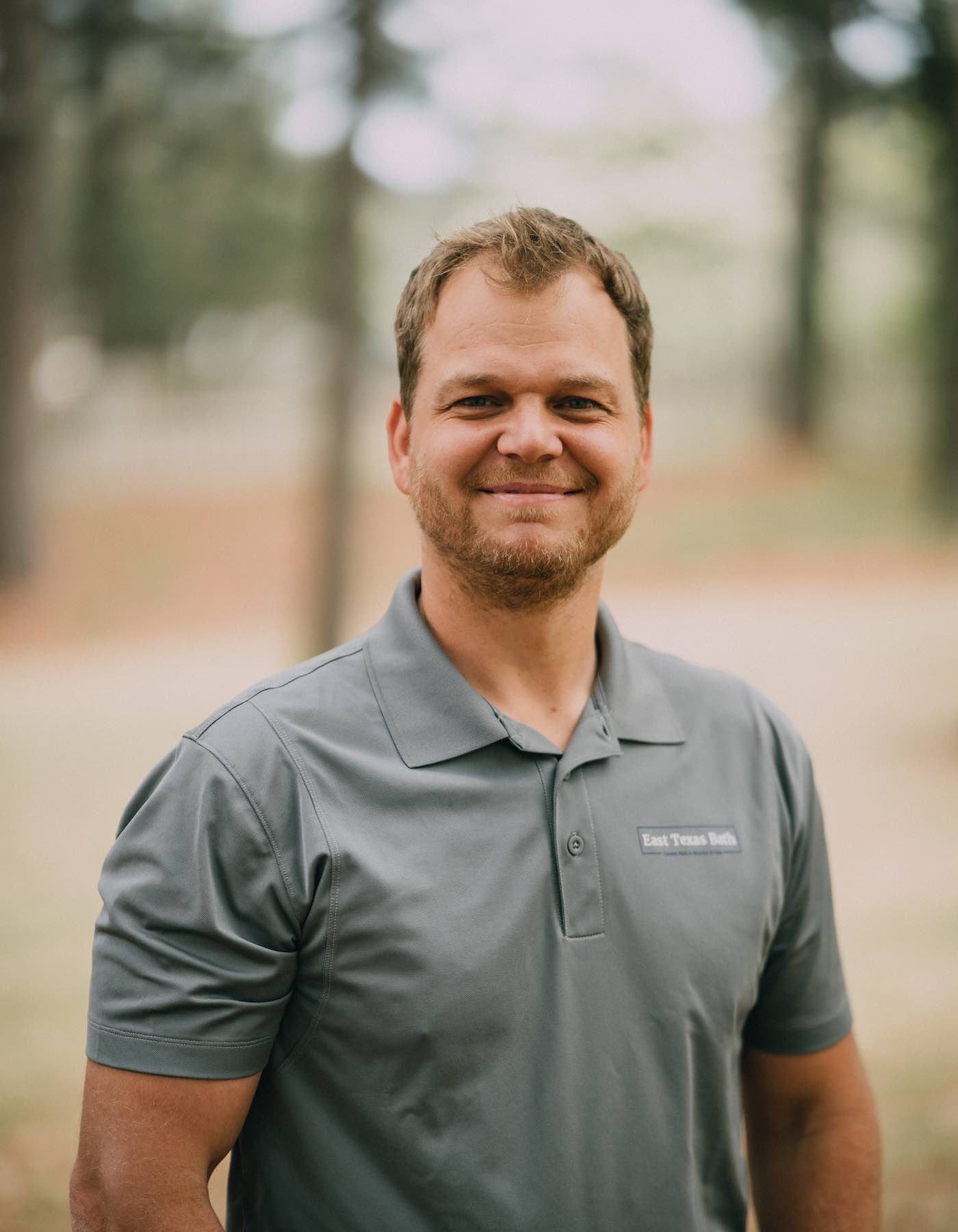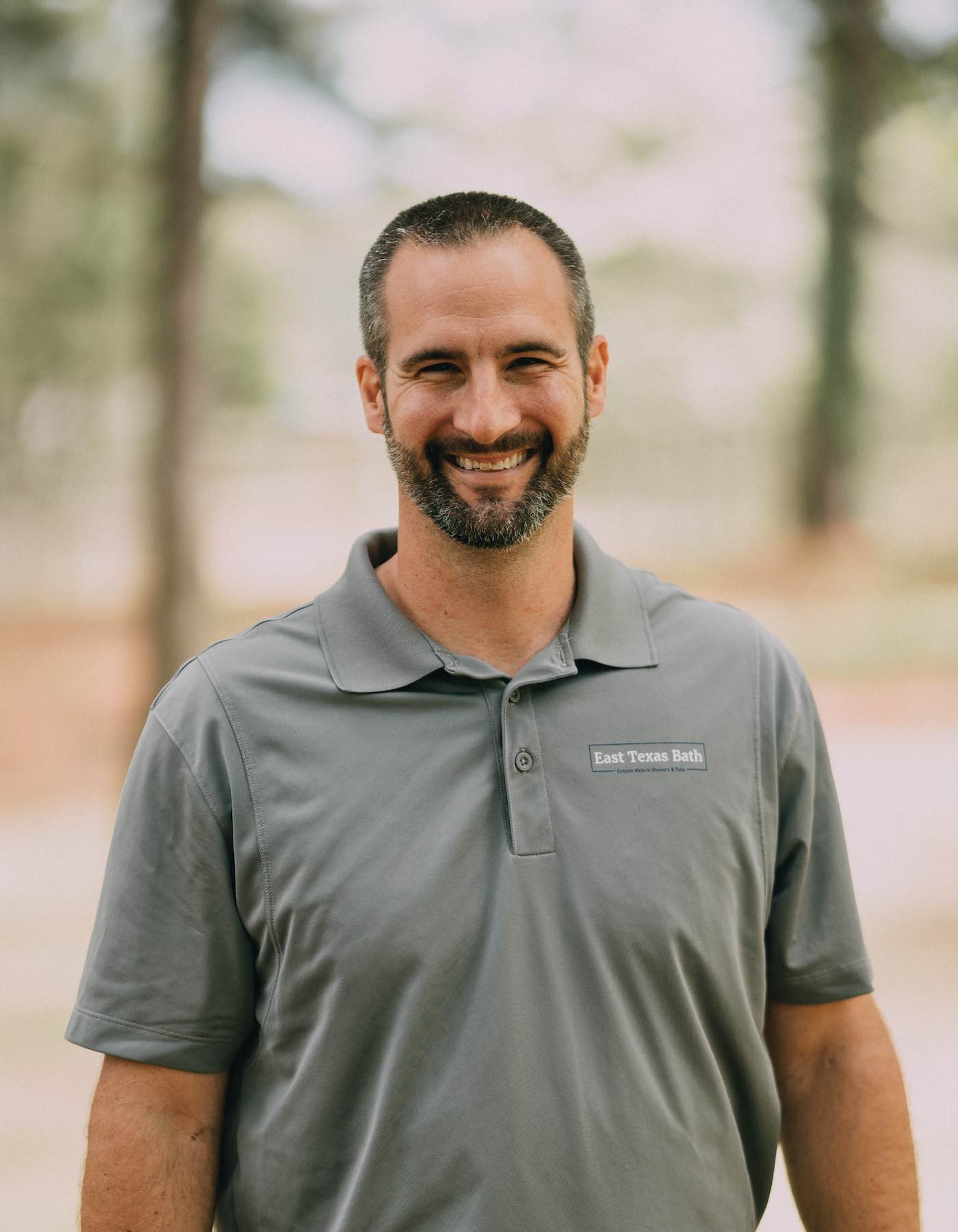 Shane Chambless
Crew Leader
Getting your dream bathroom is

 easy

.
Request a free in-home evaluation
Get an accurate quote & timeline
Enjoy your dream bathroom
"The cleanest installer I've ever used! Very professional and personable. Exceeded our expectations."
Talk with us—you'll be glad you did.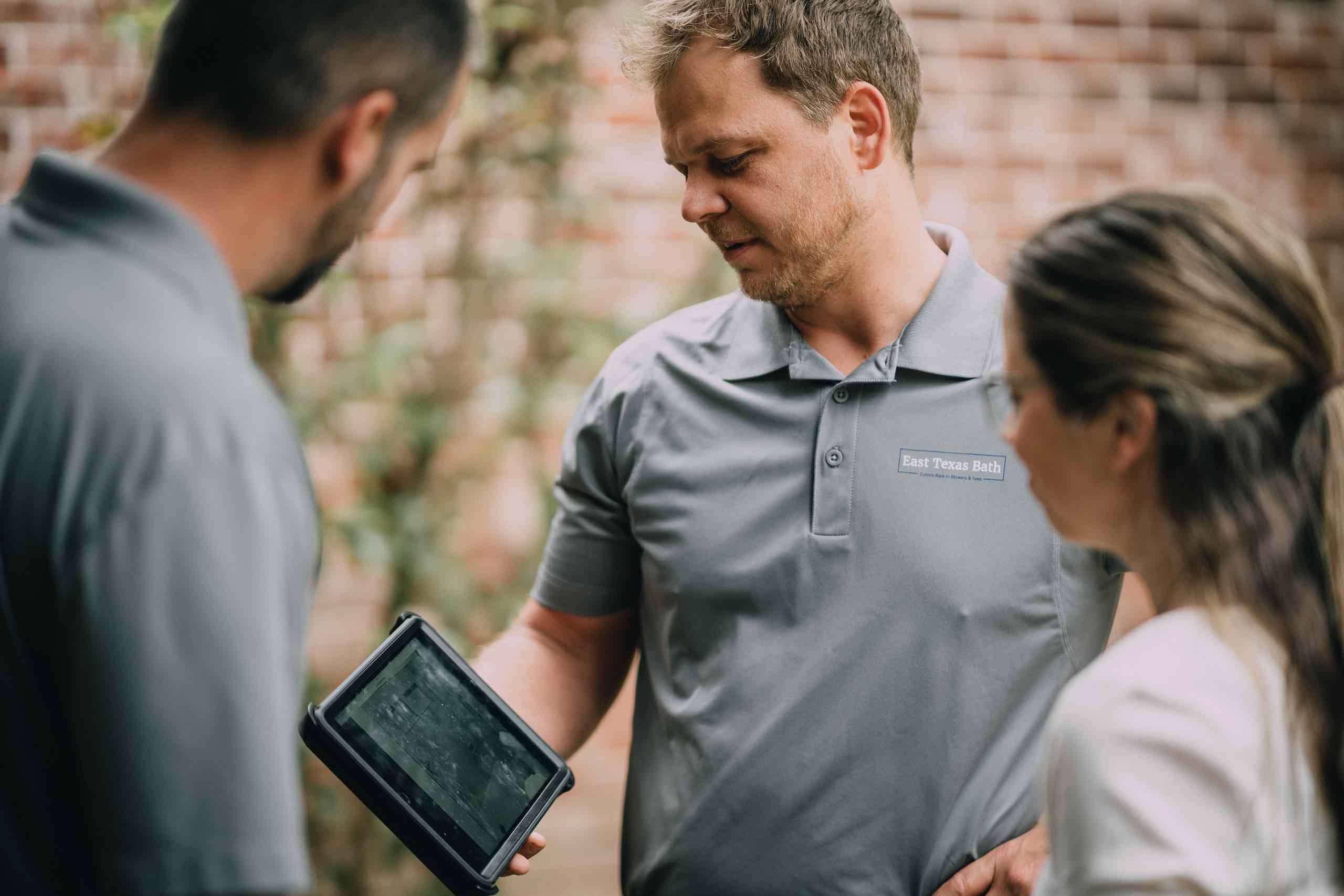 Frequently asked
questions

.
Got questions? Get answers.
Which cities do you serve?
We are bathroom remodelers in Tyler, Texas. But, as our name suggests, we remodel bathrooms across East Texas. So, from Sulphur Springs and Texarkana down to Nacogdoches and Lufkin, and from Terrell and Canton over to Longview and Marshall, we have you covered!
How does the in-home evaluation work?
Stephan will meet you at your home, listen to your desires, and evaluate your existing bathroom. Then, he'll give you an accurate estimate and timeline. It's super easy, and it's a conversation you'll enjoy.
Will I feel pressured to make a decision?
No. We don't like feeling pressured to buy things. So, we won't pressure you to buy anything. We'll give you a free, no-strings-attached quote and let you make the call.
How long will it take to remodel my bathroom?
Tub-to-shower conversions usually take 1-2 days. Complete bathroom remodels usually take 7-10 days. So, from start to finish, you'll have your dream bathroom in days, not weeks (or months).
Will my house be a mess during (or after) the remodel?
No. We clean up after ourselves every day. And on the last day, we'll leave your dream bathroom ready for you to enjoy—no additional cleanup required. In short, we clean up in ways that would make our moms proud.
Which shower & vanity brand do you use?
We install Onyx showers & vanity tops because they check all of the right boxes:
Beautiful—No matter your style, there's an Onyx shower and vanity you'll love.
Flexible—From seats and caddies to trim and wheelchair accessibility, if its a shower option, Onyx has it.
Durable—Every product they manufacture includes their "Yes, Guaranteed Forever!" guarantee.
Want to see for yourself? Explore their galleries.
Do you use subcontractors?
We only subcontract electrical and plumbing work. Everything else (i.e., 90+% of your bathroom remodel) is handled by us.
Do you have a showroom?
No. Having your bathroom remodel done right isn't cheap. So, we work to keep your costs as low as possible. And sinking money into a facility that showcases the (constantly changing) array of products is not the way to do that.
How do you pronounce the owner's name?
Fair question! He responds to anything close, and he's not bothered by mispronunciations, but if you want to get it right, Stephan du Toit is pronounced:
[stĕ-fon doo toy]
"
Cannot say enough.
If Stephan says he will be there at 8 am… plan on 5 minutes early. His recommendations were not about what cost more but rather what worked the best.
THRILLED
with everything
would be an understatement.
"